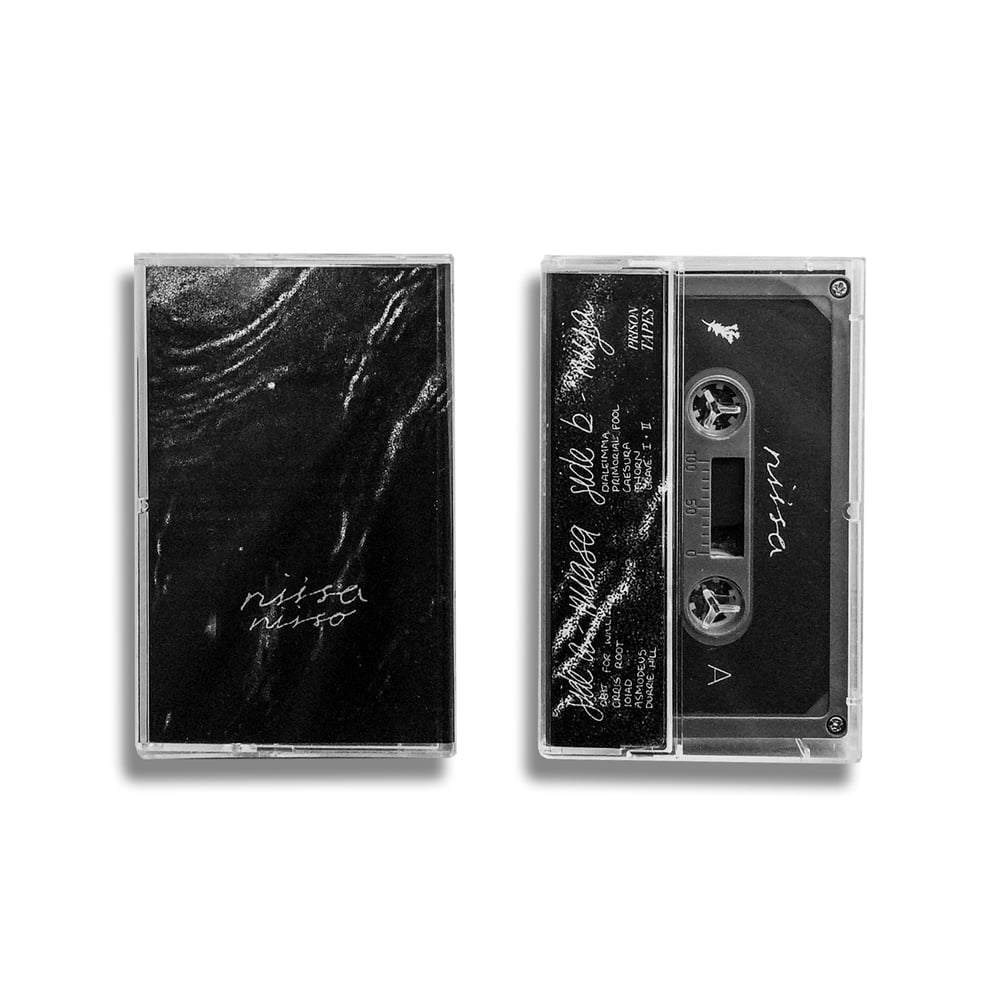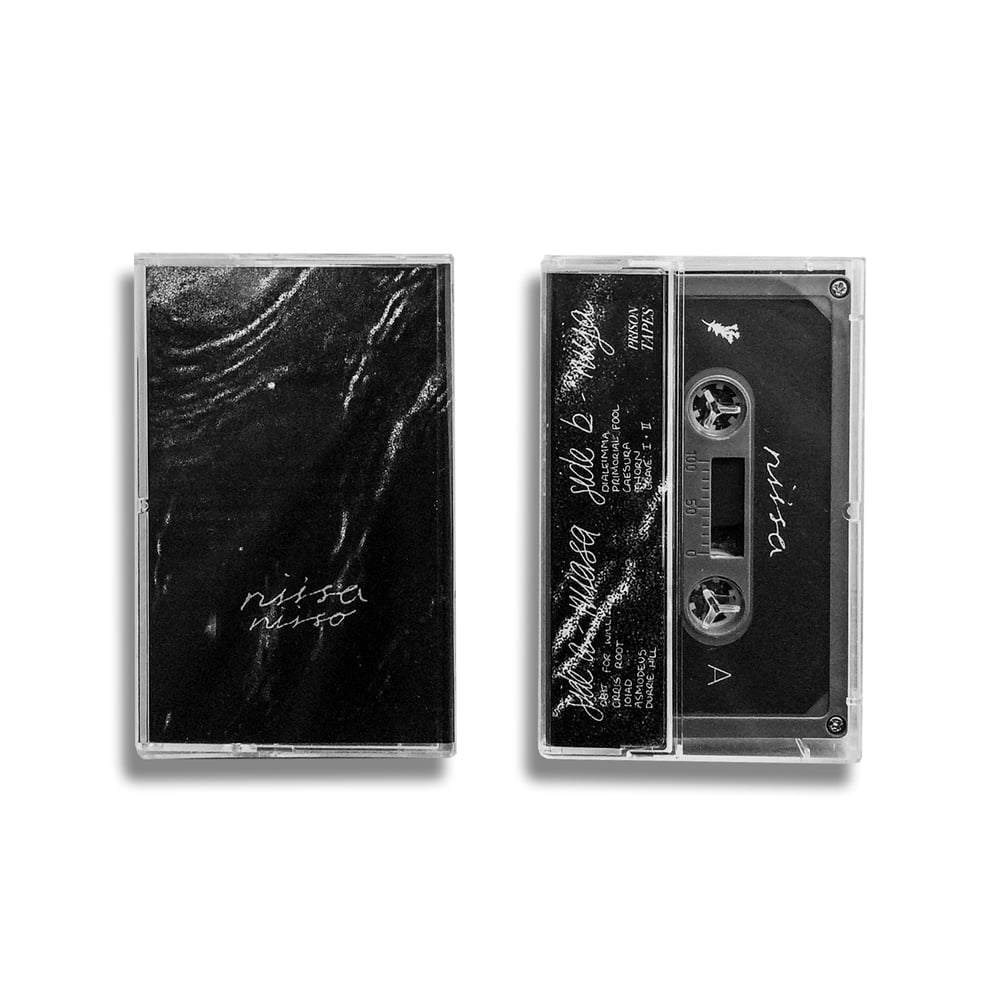 niisa- "niiso"
$10.00 / Sold Out
Free download & listen: https://niisa.bandcamp.com/album/niiso
Handmade and professionally dubbed in real-time to ferric tape.
6-panel foldout booklet (double sided).
Flora, meek and brimstone.
From whence the creature came,
entwined three parts one.
Wail on cold ones;
swamp wind and the wooden shelter.
The never-ending flux,
forever howling and twisted into a love that moves the sun and other stars. Its own place,
home to jovian masses.